HDPE Pin Insulator (High Density Polyethylene Insulator)
WINNING® started to introduce and develop HDPE Pin Insulators since 2009, we have done hundreds of tries and testes using our own proprietary materials. We successfully finished the last sampling on December,2010 and started to manufacture in bulk quantities and exported. In short 4 years, we have supplied at least 373,000pcs and the quantity is still increasing.
WINNING® HDPE Insulators(also called as polymeric insulators), are produced of a proprietary high density polyethylene, which features good track resistant, greater leakage distance, higher flashover and impulse values, as well as other superior mechanical performances such as lighter weight, anti-crack etc.
WINNING® currently is manufacturing and exporting 7 types of MAINLY Tie Top HDPE Insulators at voltage rating of 15kV,25kV and 35kV, available for applications on 1" and 1-3/8" pins depending on clients' application and needs.
WINNING® HDPE Insulators have "C" (2-1/4" nominal) and "F" (2-7/8") necks, designed to match most head and neck dimensional standards of ANSI C29.5, Class 55-3, 55-4, 55-5, 55-6 and 55-7 pin type insulators. However, HDPE Insulators have much higher electrical and mechanical values in comparison with traditional ANSI class porcelain pin insulators.
WINNING® is also able to produce Vise Top HDPE Insulators and Tie Top HDPE Insulators with "J" Neck (3-1/2") upon your request!
Below photos are parts of HDPE Pin Insulators used in distribution and substation places, which are produced by WINNING ELECTRICAL CO.,LIMITED. and contracted by J&W Power System Corporation.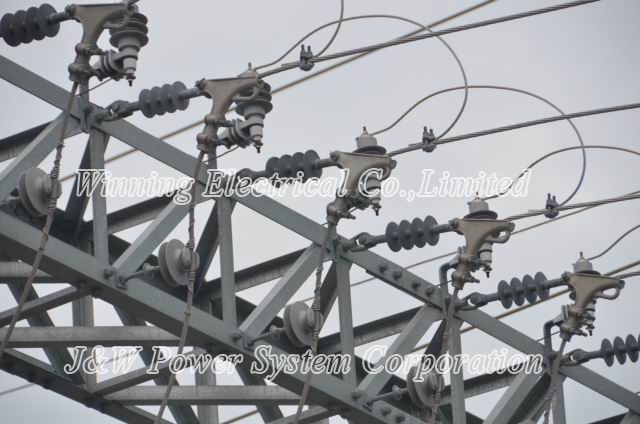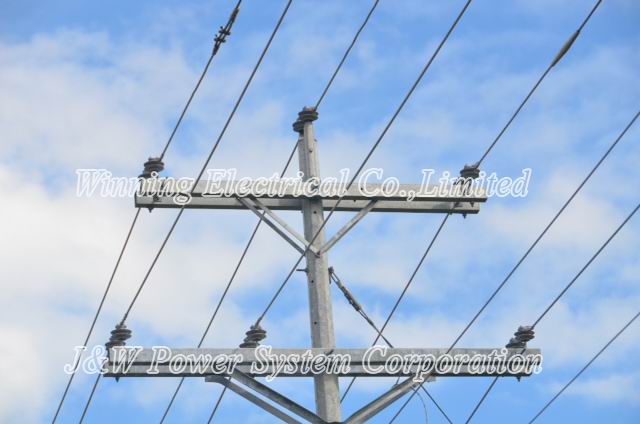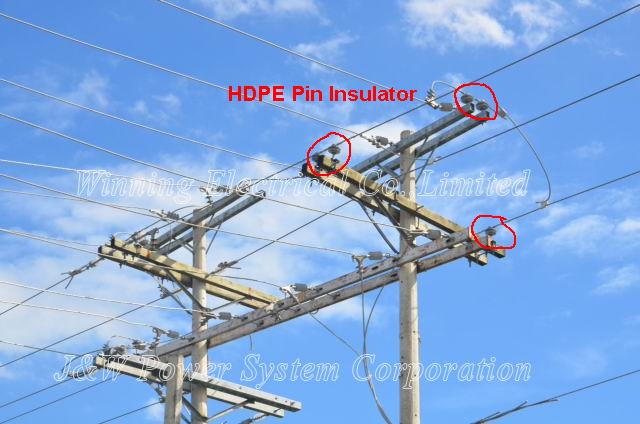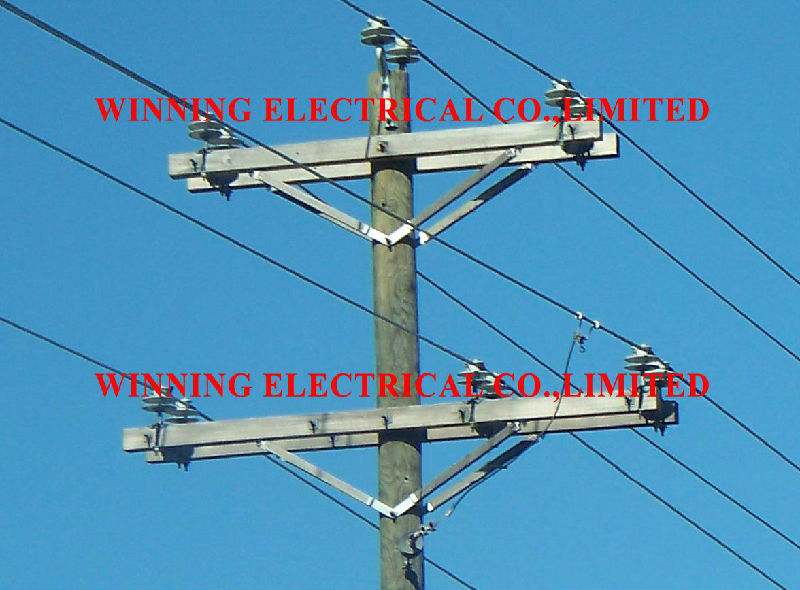 For more infomation of our HDPE Pin Insulators, please go to DOWNLOAD.